Difference between revisions of "091 BM Events and meetings"
Line 6:
Line 6:
 
 
 
 
−

'''Wednesday 13/7/2011''' after 18:00 at my place at Salthill, more details under the Next Event below

+

'''//2011''' :00 the

 
 
 
 
Line 14:
Line 14:
 

relax, have fun and meet cool people

 

relax, have fun and meet cool people

 
 
−

tasting of brewed products

+

tasting of

 
 
−

maybe do some barter of products and services?

+

of and

 
 
−

talking about how to do food&beverages and be able to live on that in a decent way, maybe creating a cooperative?

 
 
 
 
 
Line 26:
Line 25:
 
 
 

'''Wednesday 13/7/2011'''  

 

'''Wednesday 13/7/2011'''  

−

 
−

I'm inviting you for a workshop of brewing and vegan food hacking which will take place at Salthill. If the weather is good we will be outside having it partly as a barbecue if the weather is bad we will be in the kitchen and living room by the fire :-)) Anyone is welcomed to bring food&beverages and any things you really like, music and yoga classes etc. are always welcomed! We can try to do some barter trade and see how it goes, what do you think? For exact details of address please contact me by email my nick name is algoldor and email provider is yahoo.com that should do right?

 
 
 
 
 
---
Revision as of 17:41, 5 September 2011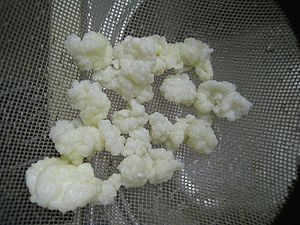 Here is the info about the upcoming and past meetings and events showing more clearly what we are doing. Please do try to keep this place up to date to show the current state of affairs, strengthening the history and continuity of the community.

Monday 5/9/2011 at 19:00 brewing workshop in the hacker space.

Main topics of agenda

relax, have fun and meet cool people
tasting of Lapsang souchong kombucha (month old), yogurt based honey cooler and druids cider
we will harvest a brew of yogurt based honey cooler and make a new batch, hopefully we will start a batch of hard cider

Wednesday 13/7/2011

091 Brew Masters meeting 15/6/2011
091 Brew Masters meeting 8/6/2011
091 Brew Masters meeting 01-02/6/2011