091 BM Events and meetings
From Noisebridge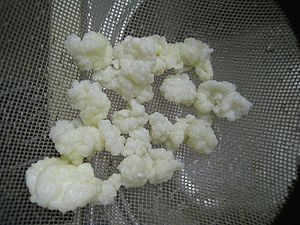 Here is the info about the upcoming and past meetings and events showing more clearly what we are doing. Please do try to keep this place up to date to show the current state of affairs, strengthening the history and continuity of the community.

Monday 12/9/2011 at 19:00 brewing workshop in the hacker space. This time Richard will be present, so please do not drive ...

Main topics of agenda

relax, have fun and meet cool people
tasting of yogurt based honey cooler - ginger hibiscus flavor, ginger non-alcoholic champagne and probably more ...
Richard will lead brewing of ginger beer, we will also harvest a brew of yogurt based honey cooler and make a new batch, hopefully we will start a batch of hard cider (as the last week).

has to be specified
091 Brew Masters workshop 5/9/2011
091 Brew Masters meeting 15/6/2011
091 Brew Masters meeting 8/6/2011
091 Brew Masters meeting 01-02/6/2011