091 BM Events and meetings
From Noisebridge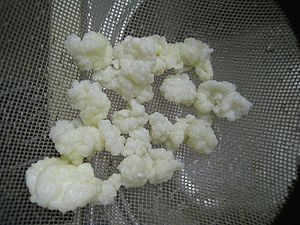 Here is the info about the upcoming and past meetings and events showing more clearly what we are doing. Please do try to keep this place up to date to show the current state of affairs, strengthening the history and continuity of the community.

Monday 19/9/2011 at 19:00 brewing workshop in the hacker space. We will experiment with kvas traditional brew from Eastern Europe (Russia) and we will do another probiotic water kefir or yogurt based drink like ginger ale etc.
Galway Culture Night! on Friday 24th of September in your place. We are going to be open during the evening as a space to promote hacker culture in Galway. We will as a subgroup of 091 labs be promoting life&foods and beverages, slow food etc. We will go through that on Monday brewing workshop and on the mailing list.

has to be specified
091 Brew Masters workshop 5/9/2011
091 Brew Masters meeting 15/6/2011
091 Brew Masters meeting 8/6/2011
091 Brew Masters meeting 01-02/6/2011