2169WaterDamage
From Noisebridge
(Difference between revisions)
Line 1:
Line 1:
 

= Pictures of Water Damange in 2169 on 2010-01-19 =

 

= Pictures of Water Damange in 2169 on 2010-01-19 =

 
+
 
+
 
+
 
 
 

== Wet spot near Kitchen ==

 

== Wet spot near Kitchen ==
---
Revision as of 21:00, 19 January 2010
Pictures of Water Damange in 2169 on 2010-01-19
Doppler Radar
Wet spot near Kitchen
Not actively dripping, but damp. This is the location of the original leak we were informed of when we rented the space.
Two more lesser wet spots near east wall
East wall with worst wet spot for context
Wet spot near Mission-facing Windows
This wet spot is actively leaking as of 2010-01-19 16:18 at a rate of about 2 drops per minute. Not huge but of concern.
Floor between hack shelves and member shelves
Plaster on top of hack shelf
Water-damaged ceiling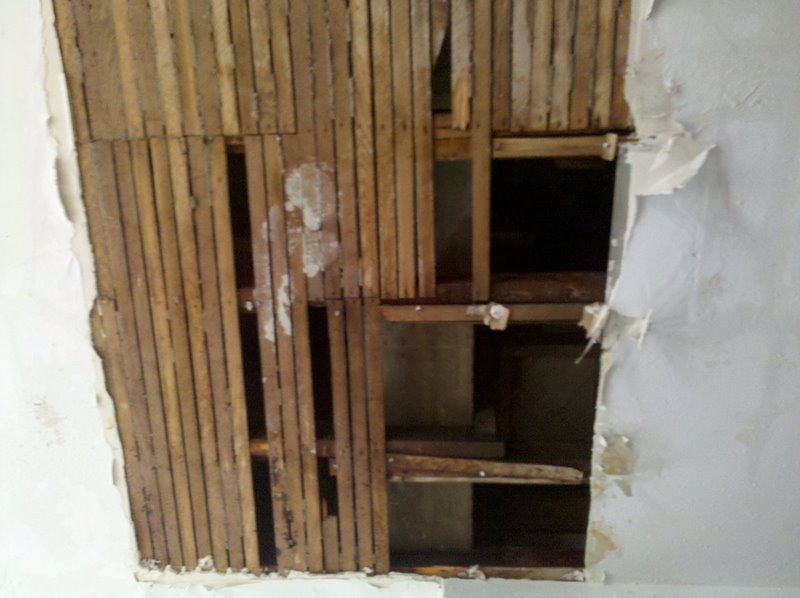 Water-damaged ceiling above hack shelf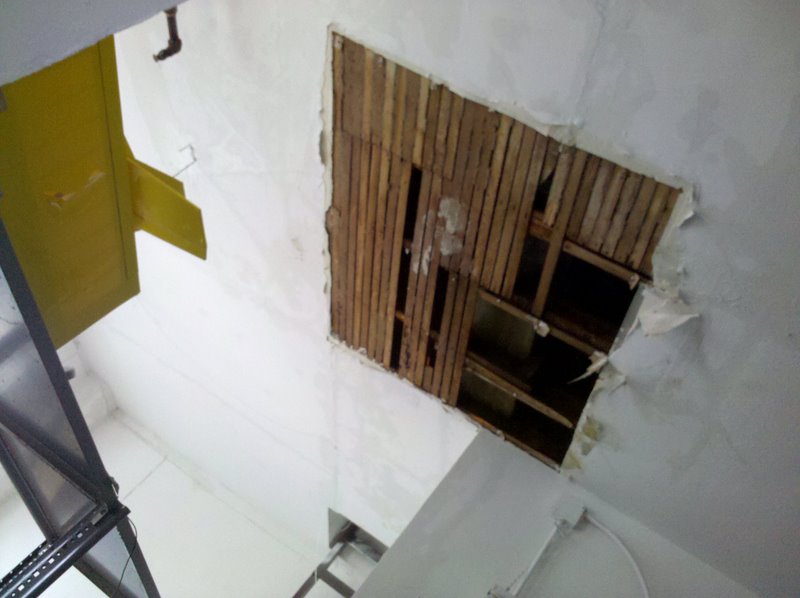 Wet ceiling and wall near the Mission-facing windows
Wet ceiling and wall near the Mission-facing windows
Wet gizmos on hack shelves