Heaven
Jump to navigation
Jump to search
aka: DJ Booth, and Tea Room
Musical composition and creation space, currently housing Douglas's crazy bad ass sound generating multi-jacked-up contraption.
Component description and details to follow thex (talk) 05:29, 16 October 2013 (UTC)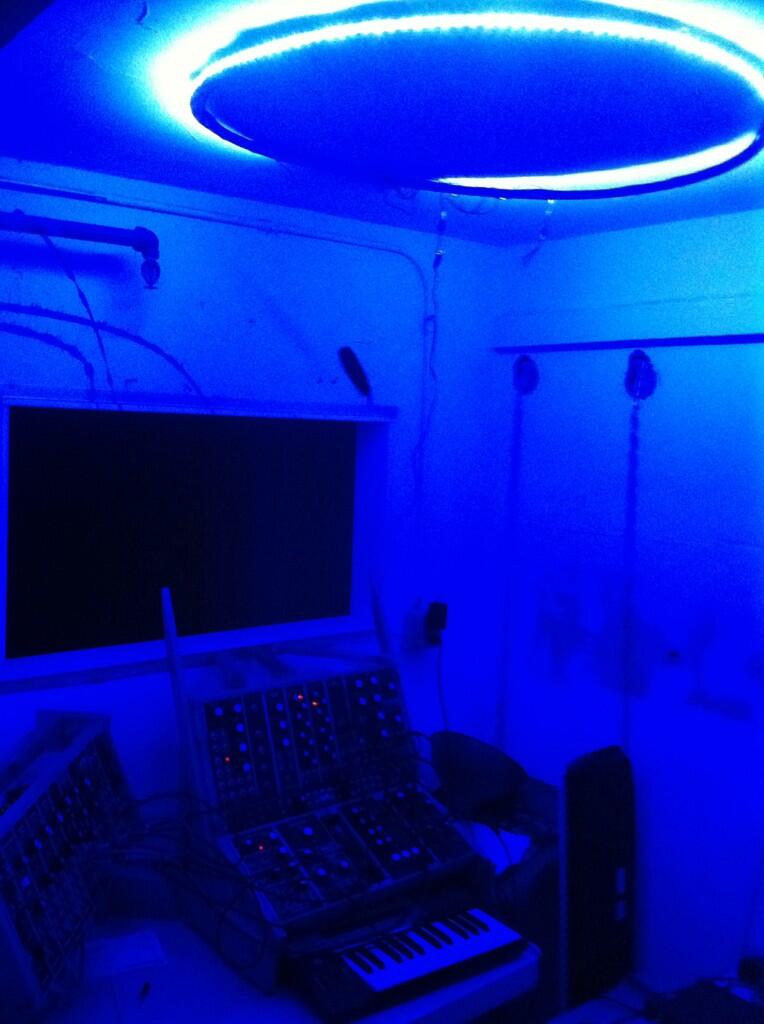 overview
Heaven is an analog/digital audio workstation located in the back of Noisebridge up in the booth. It is composed of many tools for composing, creating, editing and recording music. It is centered on 2 main pieces, a computer running a variety of software, and a rather large modular synthesizer. it is heard through a older JVC receiver/amp playing through some homemade speakers and a pair of computer speakers.
Software
We have an iMac powerpc tower running a licensed version of the Ableton Live Suite version 8. http://en.wikipedia.org/wiki/Ableton_Live https://www.ableton.com
Hardware
On loan is an analog modular synthesizer in the large moog format.
yazzums
this
that
it
updated Douglas (talk) 08:18, 13 December 2013 (UTC)
part2