Zine
From Noisebridge
Welcome to the Noisebridge Zine-In-Progress

ZiP (Zine-in-Progress) is a zine arising from and devoted to Noisebridge, started by fervent Bridge acolyte Tony Longshanks (aka The Wonderful Wizard of ZiP, or WonWiz) in December, 2011. The inaugural issue, ZiP No. 1, will be finished and available - barring an unforeseen calamity - at 5 Minutes of Fame on Thursday, Jan. 19. It's going to be fun night, so sign up to give a 5MoF talk now and we'll see you there for the unveiling.
The full text of each issue will also be available online (CMS site currently under construction). Limited print runs of each completed issue will be available on a monthly or quarterly (4 x per year) basis, with more copies always available to print on demand. Cost may be a factor but we'll cross that bridge later.
If you wish to submit material for the inaugural issue, please do so by early January 15th - sooner if possible! Email submissions to anthonyletigre@gmail.com; other modes of submission are detailed below.
We want to secure a newspaper box to install at Noisebridge as a distribution center for this and other publishing projects.
This Wiki page will remain up as a fertile testing ground and massive, ever-shifting ball of clay from which to sculpt the finished ZiP product. As such, we hope the Wiki, together with the online and print versions of the zine, will provide an interesting bird's-eye view of the writing, revising and editing process and the steps by which a hopelessly tangled ball of many-colored yarn can be woven into a polished – dare we say it? - form. Tony is considering the possibility of facilitating a class or learning circle at Noisebridge in the near future on zine-making, graphic design and layout using programs such as PhotoShop and InDesign (both of which he learned by trial and error, without the benefit of classes, simply by making zines).
ZiP Issue One: January 2012
The inaugural issue of the ZiP is coming together, and there's a new Wiki page where the material making up the first issue will be posted as it is completed (even before it's completed, in some cases). Click here to see how it looks so far!
At present, ZiP is edited by Tony and largely consists of his material, but submissions by other Noisebridgers are encouraged, and have been and will continue to be included. Be sure to include your name – or a name, at any rate – if you wish to be credited! The original ZiP concept was not a solo zine but a collaborative effort by all interested users of this unique creative incubator that would represent an official or semi-official Noisebridge publication. That ambition may have been a bit lofty at the outset, but we're not ditching it yet. It may have to simmer for a while but we're confident it will come to a beautiful rolling boil in time, and all sorts of great things are bound to bubble up in its wake.
One such side project is an anthology of peoples' recollections of the first time they came to Noisebridge. Read more about the anthology here.
NOISELOG, Friday. Dec. 30, 2011
We were just working on a sizable entry with an update on the first issue of the ZiP when Chrome crashed & we lost it all.
We don't have the energy to re-type the whole thing right now.
Damn, that sucks.
NOISELOG, Wednesday, Dec. 28, 2011
But a few days remain in 2011. Come to Noisebridge tomorrow night, Thursday, Dec. 29, at 9pm for an informal Planning Session & Brainstorming Party for the ZiP! We've been a bit lackluster for the past few days - post-Christmas doldrums, no doubt - so we need your enthusiasm to help bring ours back! If we're feeling ambitious enough, we want to laser-cut a couple test pages of the first issue & see how they look.
NOISELOG, Monday, Dec. 26, 2011
The Christmas Feastivities yesterday met all expectations. We ate, then ate some more. Consequently, we are now fat and had difficulty even getting out of bed today.
Tony made this spiffy digital blueprint today as a Christmas present for Noisebridge. (What's the name of that disorder where you project human attributes onto inanimate objects and abstract entities? Tony has that, we think.}
NOISELOG, Saturday, Dec. 24, 2011
We stopped by the kitchen tonight & found trays of delicious Christmas treats prepped & waiting for tomorrow's Feastivities. Unfortunately the beast known as Interpersonal Drama has reared its ugly head in the Noisebridge social scene of late. Here's hoping we can forget that & move forward like the mature adults we are & have a good time on Sunday.
Where is everybody, anyway? Oh, I know....everyone is in Berlin attending 28c3, right?
(Report!)
Or home for the holidays. Some people do have family.
NOISELOG, Friday, Dec. 23, 2011

Christmas at Noisebridge in just two days! Tony is hard at work on the rapidly evolving ZiP, hoping to have its new online home up and running by Christmas. He has also unlocked the secret of the Jargon file thanks to a tip from Carl late last night in the library, and is assimilating a lifetime's worth of hacker terminology as rapidly as possible - not quite like the robot in "Short Circuit," though. (Remind us to tell you about the insight we had re: the "Infinite Monkey Theorem" last night.) It sounds like Katherine will be treating us to a Chinese feast supplemented with a more-or-less traditional Christmas dinner cobbled together by various volunteers and assistants. Cook if you can, contribute cash if you can't, come celebrate and stuff yourself regardless! No one should be alone, or hungry, on the holidays. Word on the street is that Joergen has signed on as Poultry Chef, and a veritable caravan of tender chickens, juicy turkeys and glazed, pineapple-spangled hams will flow forth to the hungry hordes. Let there be no lack! Leave no utensil unused! Desserts are in order. Make cookies, pies, and puddings, the more the merrier, and bring them for all to share: this is a day of glorious gluttony! Prepare a tray of deviled eggs and let it chill overnight, guarding the refrigerator with force if necessary to prevent any greedy miscreants from pillaging before the appointed time! Bring a Costco-sized jar of olives and a fifth of top-shelf gin, keep it icy cold in the freezer, and make Tony a little martini, won't you? Dirty, please, with 2 or 3 olives, there's a love. Smashing, darling! You know, we've never cared what other people said about you. Can you believe some people actually get depressed on Christmas‽ Don't you love the holidays like we do?
(Editor's note: it's hard to tell on the Wiki, but the penultimate sentence above ends with an interrobang (‽) – incidentally, the official logo of the State Library of South Wales, Australia - for dramatic effect.)

NOISELOG Wednesday, Dec. 21, 2011
Tony is hosting an informal (i.e. highly unorganized) Zine Planning & Brainstorming Session this evening, 8 to 10pm-ish, at NoiseBridge. Maybe in the Hackitorium. Have ideas. Come talk. Think big. Vote on the name. Offer to edit a section. Get excited.

ZINE PLANNING SESSION WEDNESDAY DEC. 21, 9PMish
Tony will be @ 2169Mish Wednesday night in the temporal vicinity of 8 to 10pm for an informal Zine Planning & Brainstorm Session. It may take place in the Hackitorium, the Cafe, the Turing Classroom - we make it up as we go along.
By the way, the zine-in-progress received its first report card today and scored an overall grade of C++. We're just getting started, you know.
I have brainstormed a whole list of possible names for the currently nameless publication. Here are some of the best. Which ones do you like? Do you like all of them? Do you like any of them? Do you have other suggestions?
WordBridge Cyberballast Scatterplot NoiseRag Unbearable Complexity Polymath Pissing Rainbows Quarterly (PRQ) Common Unicorn Fish and Microchips (FAM) +1 from Z Words Take Forever (WTF) Silicon Travesty +2 from Z Noise in Print (NIP) White Noise Weekly (WNW) +1 from Z (Black noise also exists (BNW)) PaperBridge Orion's Bracelet Non-Consensual Hallucination (NCH) Macrozinetic Obverse Polarity Digital Calamity Twenty-one Sixty-nine (2169) +1 from Z, but theres no special meaning in the number besides the location, its not prime, emotive, or recursively generatable 10101 1000101 Binary Profusion Vegetarian Geometry Metagogy Proxy Music Express (PME) Unabridged Rainbow League (URL) Hypertext Reader Queer Encryption Inkjet Jaguar* Crash Report Autoscroll The Family Circuit Byte-Sized Peace (BSP) Warp Factor Zero (WFZ) Android Army Atlas (AAA) Tertiary Kiosk Pop Up Blocker (PUB) Console Jelly MP? News of Tomorrow (NOT)
 *Japanese monster movie reference


SOME OTHER IDEAS FOR YOU TO SIT ON
[Mathematics (Set Theory)] The Axiom of Choice - This is a very controversial (but accepted!) axiom in mathematics that leads to many different strange phenomenon that we can prove to exist, such as the Banach-Tarski paradox, loosely stated is, if I give you a ball in 3-dimensional space, there exists a decomposition of the ball into a finite number of non-overlapping pieces, which can then be put back together in a different way to yield two identical copies of the original ball. Stated even looser - It means that its possible to deconstruct any object such that when you're done putting it back together, there are now two objects.
[Nonlinear Dynamics & Chaos Theory] The Strange Attractor - Strange Attractors are mathematical models in Nonlinear Dynamics which are helpful in modeling some fundamentally unpredictable systems which behave chaotically everywhere, however, as Kolmogorov proved, all chaotic systems eventually converge upon some order which make the strange attractor. http://upload.wikimedia.org/wikipedia/commons/4/44/TwoLorenzOrbits.jpg is an example of the Lorentz Attractor which is a form of strange attractor.
[Quantum Physics] The Bell Inequality - The Bell inequalities are a fundamental result of research into Quantum dynamics, basically, all the research we've observed so far undermines either the Locality principle (Meaning that objects can only be influenced by things that are next to them) or Counterfactual Definiteness (The idea that if you do an experiment enough times, you can safely use the results of that experiment in making assumptions about other experiments, for example, we've observed gravity enough times in enough different cases to be reasonably sure that gravity will act upon experiments we do in the future)

Danny suggested we have two different zines, one online and one in print. I thought the print version would be a digest or compilation of the best cuts from the online zine. (But Why? - Z)
Right now the zine-in-progress is bloggish and disorderly. I would like to impose some organization upon it. I brainstormed the following list of departments or sections. Additions? Anyone want to cover one of these? Some are already covered, some loosely so, some not at all.
The Imagination Box (Flights of fantasy, unclassifiable, trampolinear thinking)
But Seriously (a safe space for sincerity & honesty, iron-free zone, geeks and depression, etc)
Politics (Occupy Wall Street, Arab Spring, shrill humorless rants, etc)
Technology (Software, Hardware, circuit hacking, lasers, etc etc - the meat & potatoes of hacking)
News (micro, macro, local, global)
Calendar (for NoiseBridge, hacker events, related community events)
TasteBridge (Recipes, mushroom info, microbrewing, dinners, etc)
Academia (classes being taught, Corvid College, SF Free School, etc)
Fake Advertising (I picture a Fake Advertising Department desk in Hacker Alley where the staff Photoshops fake ads for the zine, makes prank phone calls to businesses, & otherwise parodies & subverts the duties of a typical newspaper advertising department)
Culture / Literary Conceits (Creative Writing, number poems, haikus about hacking, book & film reviews, etc)
Games (board games, RPGs, Xbox, Sega, Halo, Go, DND, w/e)
Discuss / Debate / Disparage
Letters / Mail
Satire / Humor / Fun (No politics, not PC)
Crafts / Home Improvement (sewing, wood shop, upcycling, etc)
Photography / Film / Audio
Diversity / Anti-Oppression / Inclusiveness
Community / Society Gossip / Bulletin Board

04:31, 23 December 2011 (UTC)04:31, 23 December 2011 (UTC)04:31, 23 December 2011 (UTC)~ START OF NAO
The Tao of Noisebridge - A Collection of Koans for Coders, Crackers and Kooks
There exists something in this world, of such interesting features that our modern antiquarians may ponder over it an indefinite time. It waits alones and it will not move, it is at once still, but also moving constantly. It is the source of all hackers. I do not know its name, so I will call it the Tao of Noisebridgse.
If the Tao is excellent, then the systems of consensus are excellent, if those are excellent, the hacks that we hold in great veneration will too be excellent, and so the great number of works constructed in the Tao's feminine visage will be excellent. The hackers are pleased and there exists harmony in this world.
And so, with great haste, the Tao of Noisebridge flows to a far away land and returns on the winds of many great hacks.
The Tao of Noisebridge has shown it necessary to have commenced research where the modern political conjecture has closed its faithless wings. With us we have brought the common elements of science, to which the demagogues disdain for it's unfathomable mystery, but also the elements of autonomy and human dignity, which hitherto have been disregarded for their fruitless economic potential.

This Tao of Noisebridge (Henceforth, The Nao)
The wise hacker is told about the Nao and follows it. The average hacker is told about the Nao and searches for it. The foolish hacker is told about the Nao and laughs at it.
But if it were not for laughter, there would be no Nao!
The Great Master of the Nao, The painter Hokusai, said once that he did not achieve his great works until he was 70. The nao takes from this that great talent shows itself late in life, after deriving itself from the student's endless quest for truth through the many disciplines of human knowledge(s). Truth lies in Noisebridge at all hours.
Going forward with too much recklessness is itself a method of retreat. The great master of the Nao, Sun Yat-Sen tells us that many wars were lost to evil powers because the lesser forces fought by another man's rules.
The venerable master of the Nao, Albert Einstein tells us that even the best methods have their flaws. Life is changing and flaws may always exist that arise from a mental discrepancy between what is and what should be.
There once was a hacker who met a man of much prestige at a very large company, who came back to the hacker to say "What sort of people are these hackers! They behave badly and are not concerned with appearances. Their hair unkempt, they do not try to impress anyone with their possessions."
The Hacker smiled for a moment and replied, "Those who think like hackers live beyond the world. They consider the systems of control, both political and social, absurd; an accidental coincidence. They come and go without knowing limitation. Without care, they live only for their brothers and sisters of the bridge, but foremost, the next great hack. They are alive within the Nao"

A novice wandered down the road, and came upon the monastery of Enlightenment - Noisebridge. He walked to the master, and asked "What is this hack? Surely you cannot glorify the compromise of innocent people's computer systems!". The Master smiled and said "To hack is simply make with the tools that you have". And suddenly, the novice was enlightened.
Thus spake the master hacker:
 "When you have learned to snatch the error code from the stack frame, it will be time for you to leave this place of enlightenment"

04:31, 23 December 2011 (UTC)04:31, 23 December 2011 (UTC)04:31, 23 December 2011 (UTC)~~ END OF NAO

By the way, I was thinking we need a fabulous secretary like Karen from Will & Grace to sit in the entrance area & welcome visitors - except our secretary would be looking through tech mags instead of fashion ones, & maybe she'd be part cyborg or something. Always with a martini glass.
I hope to talk to some people tonight. I'm excited about the potentialities, but I can't (and won't) do this alone.

AIN'T THAT NEAT?
NoiseBridge was inspected on Monday, Dec. 19 at 5:30pm by an impartial third party, who reported, "I've seen marked improvements in Noisebridge's cleanliness since my last visit." Good job, everyone! It's not like we have cockroaches or anything. Just those cute little mice you see late at night sometimes. Read more about NoisebridgeCleanStatus

NOISELOG Tuesday, Dec. 20, 2011
Local: We didn't leave our house, so nothing happened today. National: The economy remains mired in recession. Global: Chinese hackers did something to some major American institution. Google it. As an American I disapprove, but as a hacker I have to side with the Chinese. Fuck nationalism, anyway. There are no countries.
INTRODUCING: HACKER HUMOR
There are 10 kinds of people in the world: those who understand binary code, and those who don't.

[Editor's note: This was a young gentleman named Chris, Tuesday morning in the NoiseBridge kitchen. He had to explain it to us. It's really funny.]
TELL US HOW YOU REALLY FEEL

The following is a mostly un-edited journal entry of Tony's from shortly after he discovered NoiseBridge for the first time. (Hard to believe it's been less than two months.) Still to come: the story of Tony's very first visit to the space.

Wednesday Nov. 16, 2011

I am at NoiseBridge & two young dudes are taking turns racing across the hardwood floors in a wheelchair. Nearby in the kitchen a girl sits in front of her computer w/ headphones, holding an acoustic guitar, learning to play the chords of a song. Two seemingly nonverbal (softspoken), socially withdrawn tech geeks – one of them with superabundant facial hair – are communing with cords & laptops & scanners. From the woodshop comes the jagged slicing sound of the wood-saw biting down. Lorn (Lauren/t?), the laconic bald Belgian chap who literally lives here, comes out to cook something, then retreats quickly into his space – the back office type area where I never hang, with the room that reminds you of the conference room of one of those cookie-cutter company suites in a high-rise in the Financial District (like RentJuice, where I worked for one week, or that place I interviewed that hosts focus groups & has a lot of one-way glass where humans study other humans as if role-playing an alien-abduction scenario.) Mike, who I call the Zen Master of Hacking (his way of conversing is oblique, often speaking in riddles, or statements that don't make sense at first, yet are funny, so you go away pondering them) is telling another young aspiring hackerling that NB is not just a space to hang out & be a deadbeat.

He's right – everyone is working on something. Or eating something. Or planning to do something. Or talking with a like-minded hacker or hackerette about something they'd like to do, or are in the process of doing, or did within the 12 hours since they were last at NB. It can be almost anything. Someone is cleaning the bathroom – it seems to be taking a very long time, but the light's on in there and every couple hours when you go to use it (if you're continuously drinking tea, coffee, or another liquid as I am) some progress has been made in the cleaning. Robert, the universally liked & ubiquitous kid who gives tours to newbies, is being his social butterfly self among the hackers busily hacking & comparing notes in the big open space to the right when you walk in. The Hackitorium, I call it: the main work area that occupies fully half the entire space, and is furnished with tables & chairs & shelves full of wire-stripping equipment, solder & soldering irons, bins full of power adapters & hard drives & AV cords & every other kind of electronic device or computer part imaginable – a vast junk-yard-and-treasure-trove of dead & dying & defective & damaged & old & obsolete & castoff machines & circuitry (The Island of Misfit Devices, reminiscent of that scene in Star Wars where Luke finds C3P0 & R2D2 in the droid scrap-yard), with innumerable dusty relics, random oddities, unexpected treasures & seemingly incongruous modern-day marvels.

The other day a couple guys from one of the food groups (there are food hackers, too – they're called TasteBridge) were distilling vodka from potatoes in the kitchen, while another guy prepared to brew beer, & another group stopped in to check on the mushroom oysters they'd begun cultivating a couple days before. Someone is chatting on the red payphone near the entrance – a hacked payphone, so you don't have to pay. (Who covers the long distance?) As the night wears on & the space becomes darker & less populated, itsby bitsy mice skitter & scamper across the floor in search of mouse-snacks. I love this space. It has been my most frequent hangout in the past 2 or 3 weeks since I discovered it, introduced by people who already know & love it, which is the only way you get introduced to it. (All the best places are like that.) Everyone has their space(s) where they feel most comfortable & sort of unconsciously wear grooves into the couches & tables & counters & feel at home. "It changes over time, too," says Miah ("Derpette, Slayer of Daemons" reads her mini business-card) when I express a little bit of this to her as we both sit typing our little fingers off in the living room.

The LR & kitchen are my two home spaces @ NB. I refer to it in code as "el Puente" – Spanish for "bridge" – when I don't want to reveal too much of this well-kept secret to people who aren't quite the right sort to belong here - as all the regulars guard its peaceful uniqueness from parasites & vacuum-souls who if allowed in unchecked would drain its resources & give nothing back: similar to the belligerent, antisocial, drunk-and-stoned, apolitical, uninvolved "dead weight" group @ OSF camp who never come to G.A. & actually blare loud music & shout offensive slogans from the sidelines as the lovers & makers of the community gather to plan a response to the latest media fabrication or mayoral threat or Department-of-Nitpicking pretext for police invasion. Yes, this is my second home, or home-away-from-my-squat, my social milieu & base of operations in this dark, diverse, dangerous, beautiful, fertile, vibrant, ever-moving, never-quiet barrio in the heart of the City.
FIRST THERE WAS CHINESE DEMOCRACY....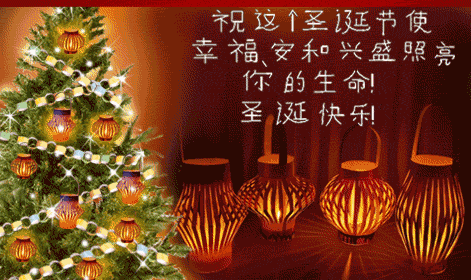 The NoiseRag ran into Katherine in the kitchen early on the morning of Tuesday, Dec. 20 and learned that her plans for the aforementioned Christmas feast are most unorthodox: she plans to cook a Chinese dinner.
"It's the only thing I know how to cook," Katherine explained.
When pressed for suggestions of what dish to contribute to the feast, she told the NoiseRag, "White people food."
Meaning, she explained, any of the traditional American Christmas dishes. This left us nonplussed, as the only food eaten on Christmas day in our family was Christmas cookies, made by our Aunt April back in Minnesota. Candy cane cookies, kaleidoscope cookies, sticky wreaths made with cornflakes drenched in green sugary goo, Spritz cookies, Berlinerkranzer.....that means something in German.
"Do you ever feel like your life is a sitcom and there's a laugh track that follows you around?" we asked.
"Sometimes," Katherine replied, "but then I realize I'm just insane and it goes away."
CHRISTMAS AT NOISEBRIDGE

We were delighted this evening to see that Katherine has offered to cook and host a Christmas dinner at the Bridge for those with nowhere else to spend the holiday. She has placed sign-up sheets at various spots around the hackerspace for people who plan to attend, so that she can keep a head count. "You can bring a dish potluck style or just contribute cash or ingredients" reads the notice.
What a marvelous idea. Our tastebuds tingle merely thinking about it. We will contribute a dish. Fruitcake, perhaps? Figgy pudding? (WTF is that?) Thanksgiving was a lot of fun: a communal feast of Epicurean proportions. (Perhaps we had a bit too much egg nog.) This can only be more fantastic still.
Have a Holly Jolly Christmas....it's the Best(iality) Time of Year!
HIPPOPOTAMAPHILE EDITOR DECRIES "ODD-TOED UNGULATE" SOFTWARE NOMENCLATURE
Another place-marker. This will make sense when I write & post it.

INTRODUCING: FAKE ADVERTISING
I think it'd be really funny to print/include fake ads in the zine, gently (or viciously) mocking the corporate capitalist machine or whatever it's called these days.
NOISEBRIDGE FROM THE STREETS - MORMON EDITION

For reasons yet unknown, The Mormons have been making a comeback all over the stylishly faux-ghetto of the Mission.
This is strange, not in the least due to the large Black (Baptist / Protestant), Latino (Catholic), Russian (Orthodox / Jewish) and Asian (Variety Bag) populations. The streets are like a Dykes to Watch Out for strip come to life.
The mission isn't what I'd call 'user-friendly' to the Mormons, but yet I see a few of them from time to time roll up in their VIP buses as they go off on their missionary jaunts before a life-sized blender mixing graffiti and small diy crack cocaine smelts. The worlds too big for such a little religion, I thought.
Poor little thing doesn't stand a chance, 200 years from now Manichaeism will be making a comeback and nobody will even know where Kolob is anymore.
Yet, there I was. One little man on a flimsy little bus out of billions of people living on a floating blue rock. How can I knock Mormonism?
Then I see the way they work, They're like the Scientologists trolling for academic life crisis suckers in Cambridge.

It had been a terrible day. I had just served my tour of duty in the Noisebridge queue, invariably answering questions from nameless wannabes who wished to enjoy the elite status of being a Noisebridge member, but without the obligation of paying money or doing work around Noisebridge.
We're always expecting to find the next person to walk through the door to be a great hacker - computer hacker, phone hacker, sewing hacker, religion hacker, zine hacker, etc.
Invariably, in an organization of Noisebridge's renown, we get twisted company
"Please fuck up this guys AOL account for me, He dissed me hard at work yesterday." Sure, I'll get right on it, right after Megan Fox finishes giving me my daily blowjob.
Maybe you can relate to why I was in a bad mood and not paying attention, when I was suddenly sandbagged by a double-pounder DVDA smackdown style 'elder' street-conversion.
I tried to be polite, I tried to tell them nicely that I wasn't interested in inheriting a space planet or any golden tablets. I didn't even want their underwear or neat tokens.
But they kept at me, I finally had to break out the Noisebridge t-shirt.
"Look, do you see this symbol? This great mark of untold origin? Don't they teach you anything in Missionary School?"
The first 'elder' was taken aback, quietly contemplating the possibility that he had just turned over the thin facade of mission-style crazy.
"You see this Noisebridge logo anywhere on a person and just RUN. Thanking Eris that you were not noticed by the MASTER HACKER SPORTING A NOISEBRIDGE LOGO"
"The last time I dealt with you yahoos, they were covered in the blood of an aging PDP-11, had '666 rw-rw-rw' tattoed on their forehead, kick me signs on thier back, mainlining yerba mate just to keep their buzz up! They immediately renounced their pithy faith and burned their temple garb right there! Last I heard, they were selling TV-B-Gones to the Taliban and Muslim babies to the elders of Zion, and peddling smut of the Franciscan Saints. They started making paper airplanes from the Talmud I heard"
Satan isn't coming to earth while we're around and Cthulhu is still dreaming because of us! We are the Wal-Mart of the Proletariat and we're coming for small-town Utah! We're the manufactorers of Flavor Aid and we run a lighter shop out of Waco, TX. Aum Shinrikyo heard we were starting up a hackerspace in Tokyo (success btw) and launched a pre-emptive strike, Mikhail Bakunin reads our zines for things to write about!
And I'm just a measley new member to the Bridge. You better not even be in the same STATE with Aestetix or Ray-C or there will be damnation rained upon the souls of the unjust.
After I got on the bus, I wrote down as much of that extemporaneous rant as I could remember. As I recall, those two 'elders' were looking mighty shell-shocked as the bus pulled away. I hope they passed along my kind advice to their fellow missionaries; at any rate they seemed to have been taking notes.

[The editor suggests This article for further reading on the subject of Morons. I mean Mormons. Sorry, the backspace key on my keyboard stops working sometimes.
Also, the editor would like to argue that it doesn't matter if no one knows what Kolob is, because we have Wikipedia to tell us!
Yes, that statement is logically flawed.]

INTRODUCING: NOISEBRIDGE PROFILES

Every so often in the online Zinething (and once in each issue of the print version) we should include a profile of a person or entity at NoiseBridge. Tony and Miloh already came up with a couple great ideas. Anyone else is welcome to contribute more. They will be funny, in that intellectually stimulating, tongue-in-cheek way, like The Far Side comics mixed with....some other complementary pop culture reference that's eluding me right now.

INTRODUCING: THE 3-PARAGRAPH ESSAY
In the spirit of NoiseBridge's famous "5 Minutes of Fame" and "speed chess" (a chess game with a limited amount of time to make each move), Tony would like to introduce The 3-Paragraph Essay. This is an essay on any topic imaginable in which you argue your point or state your observations in no more (and no less) than three paragraphs. Whether you choose to go the obvious route of 1. Introduce argument, 2. Body of evidence, 3. Conclusion, or mix it up and get more experimental - well, that's up to you, cowboy. (Cowperson?) Note also that no further limitations are imposed regarding the length of the paragraphs etc., so you could theoretically stretch one paragraph to Joycean/Ulysses proportions and squeeze in as much verbiage as your heart could possibly desire while still remaining within the stated parameters.
Tony will post a 3-Paragraph Essay shortly on the subject of "Hackers and Politics: Allies or Enemies?"
In other news, Tony enjoys referring to himself in the 3rd person. Also, thanks to Miloh, we now know that a blueprint of the hackerspace already exists in the hackerspace, hanging in the entry area near the hackerphone. Also, the hackerphone only needs an ethernet cable and it'll be purring like a kitten in no time. Though some superstitious folk still cling to the old explanation - that a "pixie" has inhabited the phone. So quaint!
NOISELOG Monday, Dec. 19, 2011
The sanded drywalls look smashing, darling! Really lovely.
There is an interesting new project in the works as I type these words (11:34pm Monday 12/19/11) involving a captured parking meter. But we're not going to talk about that any more publicly. In fact, I've already forgotten what I just typed. On NPR earlier a WIRED Magazine contributor was talking about an Android app he calls "uniquely addictive" called Sleep as Android that monitors your sleep and wakes you up at the best point in your sleep cycle.

Speaking of sleep - Tony slept through both the JavaScript class he was supposed to attend tonight and a meeting at the Homes Not Jails office. This has got to stop.

DEADLINE FOR FILING 2012 CHRISTMAS WISH LIST APPROACHING

For all who are unemployed/employed only part-time/militantly opposed to working and currently receiving Unemployment Insurance: the deadline to file for a federal Extension on your UI claim is Dec. 25 - Christmas Day, 2011. (You have to exhaust your regular claim before you can file for an extension. And EDD is supposed to file the extension for you automatically.)
I see it (as I see so many things) as a vignette in a warped play.
(Junior opens a present beneath the Christmas tree)
[EXUBERANTLY] Oh, it's just what I wanted.....a Federal Unemployment Insurance Claim Extension! Thanks Santa & Mr. Prez, you're the best!
(Screen shows image of Santa Claus & President O-Bomb smiling & shaking hands in the Oval Office. Santa's 'Ho-ho-ho' and the sound of jingle bells plays on the audio track.)
(Cut to shot of a homeless man puking in a garbage can.)

HACKERPHONE POSSESSED BY IRRITATING PIXIE
Why does the red hackerphone no longer work?
It is a mystery.
A few weeks ago Tony used the hackerphone to conduct a phone interview for a San Francisco newspaper for which he was writing at the time (before being reprimanded by said paper for involvement with Occupy San Francisco which in the editor's view compromised his journalistic neutrality. As if!) As the conversation continued, the volume grew lower and lower until Tony could no longer hear his interview subject.
Now there is no dial tone, and every time you call in to the hacker line - according to the number listed on the wiki, which is 415-494-2858 - you get a busy signal.
Surely this is the work of a pixie.
PISSING RAINBOWS
Alex Peake, self-styled Editor of Games, offered the following as a potential cover or other image for the NoiseRag.
Can someone give me the context for this next time you see me? I want to piss rainbows, too.
UPDATE: I get it now. Thanks to Miloh.
CORVID COLLEGE REPORT
This is a place-marker for a write-up or summary of Corvid College, which I understand just had its opening meeting at NB on Saturday Dec. 17. I missed it (since I didn't make it in until 2am that day), can anyone else report?
NOISEMAP
Here is a little sketch I made of our hackerspace. It needs to be made more professional and tech-y looking. Did I forget anything? Some names are my own, like Hackitorium, and the Café, which is what I call the area between the kitchen and living room.
NOISELOG Sunday, Dec. 18, 2011

This weekend under the direction of Robert – whom one hacker recently referred to as "the Quasimodo of NoiseBridge," which I'm sure he didn't mean to sound as catty as it does – a new construction project began: sanding down the recently installed drywalls. As with the drywall construction, it primarily affects the kitchen, cafe, classroom and church portions of the space, with those ensconced in the Hackitorium at the other end blissfully ignorant of all disruption. I, Tony Longshanks - initiator of this new NoiseBridge Zine conceit that I really hope will turn into something many-splendored and substantial – was present late on the night of Saturday, Dec. 17 when the project began. I was making butternut squash soup in the kitchen: a hearty winter treat which I originally intended to make for dinner on Monday the 12th – you see how "life gets in the way." I aimed for a late dinner on Saturday, but in the event didn't arrive at the Bridge until the unthinkable hour of 2 a.m.
For the next three hours, with the assistance of several much-needed and greatly appreciated sous chefs - including Troy, visiting from Berkeley; Zephyr, whose first attempt at pureeing the soup in a food processor ended in horrifying failure; and most of all Justin, whom I like to call Justine, and whom I will most likely move in with if and when I'm kicked out of my squat, as I hear he has an ample and commodious walk-in closet that would suit me and my vast wardrobe of vintage clothes perfectly. (Really, you should come by Wheatgrass – my current squat – some time, I'm the most ridiculous squatter ever. When the Sheriff comes I'll be out on the street with my rack of ties, scarves, bandanas in every color, blazers, blouses, smoking jackets, etc.)
Justin(e) did an awful lot of chopping, mincing, dicing, and slicing of an awful lot of vegetables and other nutritious but labor-intensive produce items. The soup, finally finished and served around 5 a.m., thrilled and delighted all who tasted it, unless they were just saying so to spare my feelings. Passersby were heard shouting comments along the lines of "TasteBridge scores again!" and "Yet another stunning victory for our palates."
Sadly, I'll probably never be able to duplicate this culinary triumph, as I just kinda blended four different recipes together along with whatever I found in the TasteBridge spice rack. As far as my rapidly disintegrating memory serves, the ingredients list included two medium-sized butternut squashes, one and a half tart green Grannysmith apples (Justin's teeth marks were found in one of them), three carrots, fresh ginger & garlic (lots), a plethora of onion (both red & yellow), butter, sour cream, several chicken bouillon cubes, veggie broth, plus ground cloves, cinnamon, nutmeg, pumpkin pie spice, curry powder, & a judicious amount of cayenne pepper. I'm sure there were other things....
Shit. Chicken bouillon cubes. And I told someone it was vegetarian.
I am a monster.
Robert and his three-man construction crew patiently waited to begin sanding the walls until cooking operations were complete. (Among the crew was Gene, who visited the Bridge for the first time only a few days ago, and likes it so much he hasn't left since.) The sanders donned white lab coats, clear plastic face shields, and other ridiculous paraphernalia that made them look something like a cross between "Sister Act: Part 3" and the music video for Thomas Dolby's "She Blinded Me With Science" (which I am old enough to remember watching on MTV when MTV was GOOD, yo.)
A follow-up visit to the kitchen at approximately 10:30 p.m. on Sunday night revealed that little had changed in the interim. Robert, having taken only an hour-long cat nap in a quiet corner, was still sanding along with different helpers. He looked hilarious in his white lab coat, hair sprinkled with silver and white powder and a streak of white dust beneath his nose, giving him the aspect of an aging coke fiend. Paparazzi was on hand to snap a photo which hopefully will be posted in short order. Overall the mood on Sunday evening was quiet, mellow, low-key: in a word, dull.
Gene was still in the kitchen, almost in precisely the same spot he had been in when I left early that morning. "Do you need a place to stay? We can fit another person at my squat," I told him. I do believe he's going to take me up on the offer. Martin has spent the last couple nights at Wheatgrass as well. Others in need of shelter are encouraged to seek me out so we can go squat-scouting together, and/or to attend the Tuesday 8 p.m. meeting of Homes Not Jails at the Housing Rights Committee office, 417 South Van Ness (near 15th Street). Don't focus on the illegality of squatting. Focus on the nice-ness of having a place to sleep that isn't a couch you're not supposed to be sleeping on in the middle of a hacker space that is almost always bright, dusty, busy and full of noise.