2169WaterDamage
From Noisebridge
This article seems to be really old or very much out of date, and may contain wrong info.

Wiki-tip: You can check its history to see when it was last edited.
[edit]
Pictures of Water Damage in 2169 on 2010-01-19
[edit]
Doppler Radar
[edit]
Wet spot near Kitchen
Not actively dripping, but damp. This is the location of the original leak we were informed of when we rented the space.
[edit]
Two more lesser wet spots near east wall
[edit]
East wall with worst wet spot for context
[edit]
Wet spot near Mission-facing Windows
This wet spot is actively leaking as of 2010-01-19 16:18 at a rate of about 2 drops per minute. Not huge but of concern.
[edit]
Floor between hack shelves and member shelves
[edit]
Plaster on top of hack shelf
[edit]
Water-damaged ceiling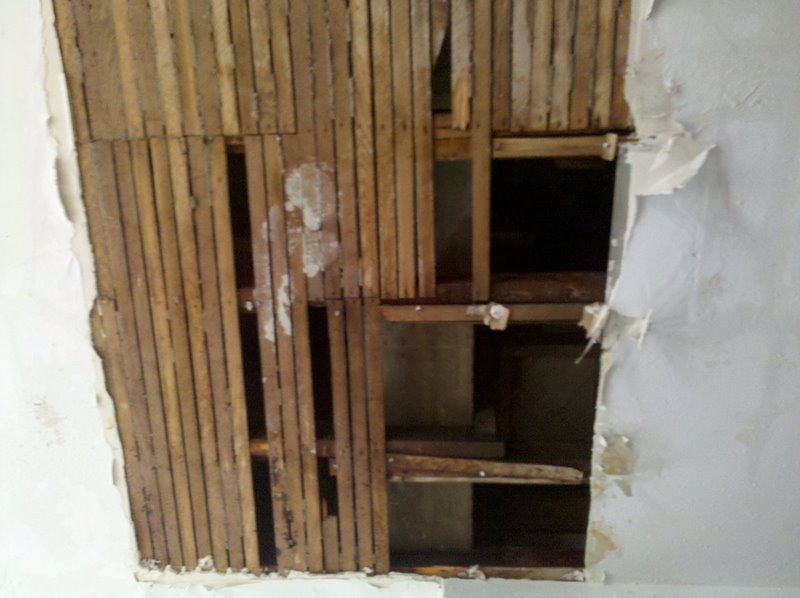 [edit]
Water-damaged ceiling above hack shelf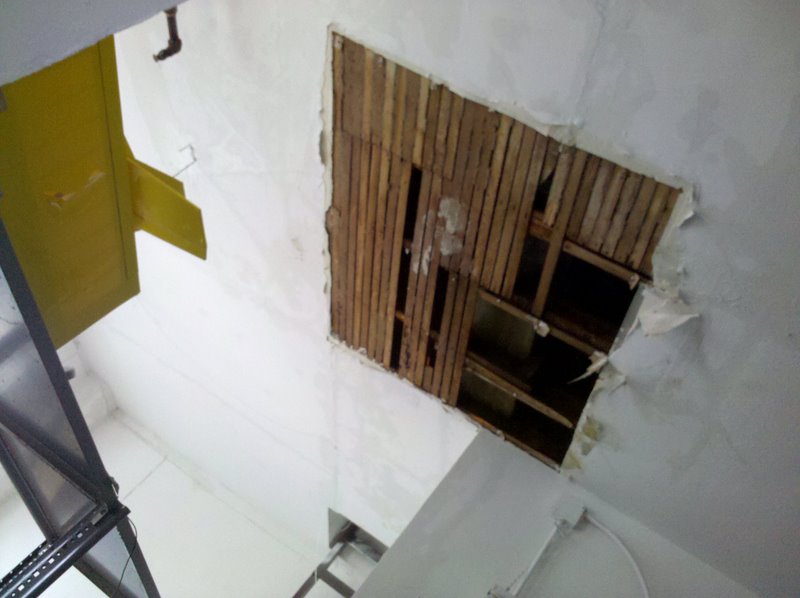 [edit]
Wet ceiling and wall near the Mission-facing windows
[edit]
Wet ceiling and wall near the Mission-facing windows
[edit]
Wet gizmos on hack shelves